Submit Release
Show News
INSTRUMENTATION FOR EVERYONE
University Corporation for Atmospheric Research (UCAR)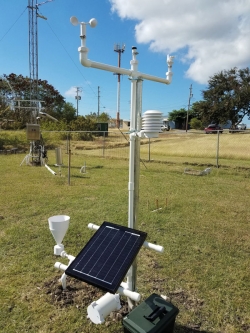 The University Corporation for Atmospheric Research (UCAR) has developed a low-cost, sustainable automatic weather station to help improve observation networks in the world's least-developed, most data-sparse regions.
---
SENSOR CALIBRATION
MBW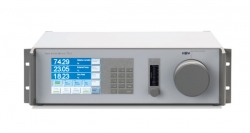 On display for the very first time at Meteorological Technology World Expo, MBW's 573 Dew Point Mirror rack format instrument with integrated sample path heating and control has been developed to provide high-performance measurements at very high humidity.
---
AVIATION INFORMATION
Rockwell Collins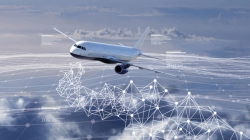 Rockwell Collins provides comprehensive information management services to the aviation, rail and critical infrastructure sectors.
---
SOLAR RADIATION MEASUREMENT
Hukseflux Thermal Sensors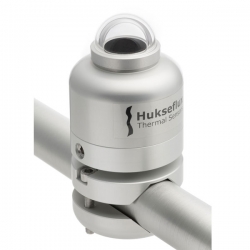 Hukseflux Thermal Sensors from the Netherlands is planning to usher in the next generation of solar radiation sensors at this year's Meteorological Technology World Expo by showcasing its range of SR30 and SR05 pyranometers. Hukseflux gave a sneak preview of the SR30 at last year's show and it will now be unveiled with all its features.
---
SOMETHING IN THE AIR
Plair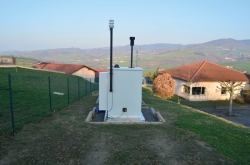 PlairGrid from Plair, a manufacturer of instruments for real-time airborne particle detection, has been purpose-built to benefit allergy professionals, as well as meteorological and environmental services, by providing a more affordable solution for the automatic detection of pollen.
---
POWER ANYWHERE
Leading Edge Power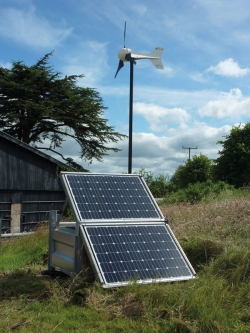 First-time exhibitor Leading Edge Power will demonstrate its new off-grid power system, the PowerBox. Designed for operating low-power AC or DC equipment, the PowerBox provides everything needed from a remote power source, neatly fitted into a single, pallet-sized box.
---
BETTER TOGETHER
OTT Hydromet Group
Following the acquisition of Lufft last year, OTT
Hydromet Group now provides a complete range of harmonized solutions to suit hydro-meteorological measurement networks.
---
FINGERTIP FORECASTING
Centro Epson Meteo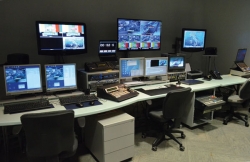 Centro Epson Meteo will be celebrating its second year at Meteorological Technology World Expo by demonstrating its new multipurpose dashboard.
---
PICTURE PERFECT
FTS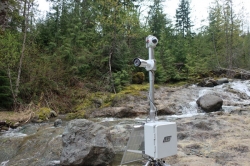 This year, FTS will launch its new Remote Automated Observation System (RAOS), a camera-based solution that delivers a new dimension of environmental monitoring.
---
STRENGTH IN DEPTH
BHGE
Officially launching at this year's expo, the new water depth sensor with SDI-12 communications protocol from Baker Hughes, a GE company (BHGE), is the latest addition to its range of highly accurate barometers, advanced water depth sensors and suite of pressure calibration equipment.
---
WEATHER OBSERVATION
Optical Scientific Instruments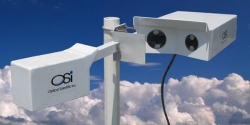 It has been an exceptional year for instrumentation company Optical Scientific Instruments (OSi).
---
AIRPORT WEATHER SYSTEMS
Degreane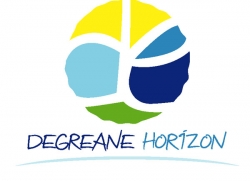 Appearing for the first time at Meteorological Technology World Expo, the new AWOS – SIOMA (Automated Weather Observing System
---
SAFE SKIES
Meteo France International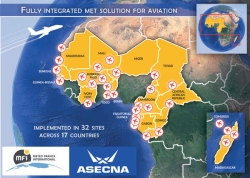 Meteo France International (MFI), in collaboration with the Agency for the Safety of Air Navigation in Africa and Madagascar (ASECNA), was challenged with improving air safety in Africa. To address the problem, MFI developed a fully integrated meteorological solution dedicated to resolving aviation issues.
---
ANTENNA EFFICIENCY
Eldes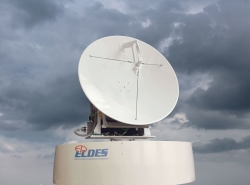 Italian radar provider Eldes is showcasing a new and improved version of its WR-25XP parabolic antenna featuring 2.5° beamwidth.
---
ICE DETECTION
Sommer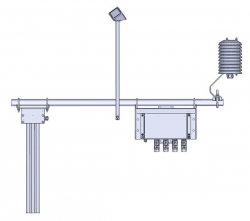 As the most important show for the hydro-meteorological sector, Sommer has chosen Meteorological Technology World Expo to launch its latest innovation – the IDS-20 ice detection system.
---
DATA COLLECTION AND WEATHER STATIONS
Campbell Scientific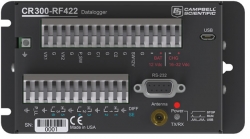 Campbell Scientific has the pleasure of showcasing a number of its new products and services at this year's Meteorological World Expo, including a new weather station that enables data to be automatically collected and made available online almost instantly.
---
VISIBILITY MEASUREMENT
Joanneum Research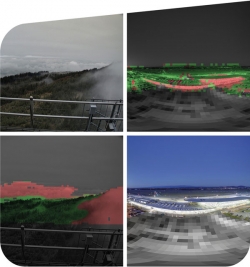 VisCam from Joanneum Research is a new and innovative visibility measurement system for airports and other critical infrastructure. The system is currently being used and evaluated by ANSP Austro Control.
---
CLOUD AND AOD MONITORING
Sieltec Canarias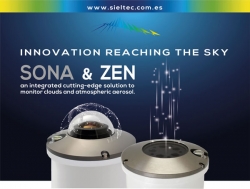 Launching at the event, the SONA & ZEN from Sieltec Canarias is a complete cutting-edge solution for monitoring clouds and the atmospheric aerosol.
---
REMOTE MONITORING
Metasphere
Metasphere's Point Colour range of compact logger/remote terminal unit (RTU) devices come equipped with either GSM/GPRS or 3G modem capabilities.
---
DRONE APPLICATIONS
FT Technologies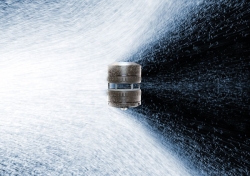 Making its debut at this year's Meteorological Technology World Expo, the FT742-SM ultrasonic wind sensor is the smallest model in FT Technologies' FT7 Series.
---