Neue Produkte Auf Der Messe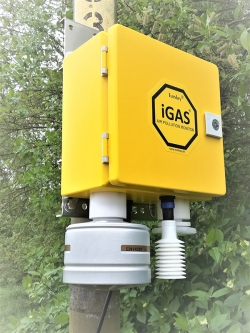 Turnkey Instruments Ltd has launched a range of gas monitoring instruments to complement its noise and vibration products.

The iGAS is flexible and compact, easy to deploy and maintain, and has low cost of ownership. It can measure and record up to eight gas species simultaneously and has automatic zeroing by internal zero gas generation, virtually eliminating drift. The iGAS also records atmospheric pressure, temperature and relative humidity.

This instrument has RS485, Ethernet, wi-fi and Bluetooth connectivity, and Android and iPhone apps. For convenience, any data produced is accessible online, from a smartphone, tablet or desktop. Furthermore, the iGAS can be battery, mains or solar powered.