Open Forum
Free to Attend Presentations and Speakers
---
11:00
The climate opportunity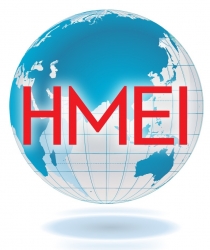 James Anderson
Chairperson
HMEI
USA
Entrepreneurs, scientists and policy makers working at the forefront of the climate crisis and the future role of the private sector in the global weather enterprise. What ways can the hydromet industry contribute solutions to the climate challenge? What needs are there? How can the hydromet industry contribute to greater resiliency and sustainability long term? The presentation examines the current challenges, what the industry is doing and what it can do in the future.
11:30
Development of innovative low-cost observation systems for environmental monitoring

Paul Kucera
Assistant director
University Corporation for Atmospheric Research
USA
The University Corporation for Atmospheric Research (UCAR) International Capacity Development Program (ICDP) has developed a variety of low-cost innovative environmental sensors. The sensors that have been developed include atmospheric temperature, pressure, humidity, wind speed and direction, solar light, precipitation, river water level and storm surge monitoring sensors. The goal is to improve the number of observations to support decision support operations and early warning alert systems. The presentation will provide an overview of the new observation technology and experiences with recent network deployments.
12:00
UAV-based atmospheric observation

Alana Dachtler
Vice president sales & marketing
InterMet Systems
USA
Advancements in sensor technology have made it easier and cheaper than ever to monitor the boundary layer. What was once an expensive effort that was only affordable by the most well-funded groups, is now an accessible science for a much wider audience. InterMet Systems has been building high-performance, low-cost atmospheric sensors for UAV deployment since 2011. The iMet-XQ, XQ2 and XF products have set the industry standard for small, lightweight pressure, temperature and humidity (PTU) sensors and InterMet is now ready to introduce the iMet-X4 family, a new suite of sensors measuring PTU and pollutants.
12:30
Advancements in global lightning detection technology

Jeff Lapierre
Principal lightning scientist
Earth Networks, an AEM brand
USA
Global lightning location data has long been a critical tool for lightning research and safety. The Earth Networks Total Lightning Network (ENTLN) incorporates advanced lightning location technology delivering over 95% lightning detection efficiency, location accuracy under 100 meters and 90% classification (intracloud vs cloud-to-ground) accuracy. In this presentation, we will cover the recent advances to the ENTLN processor. As a result of the improvements, including improved clustering of lightning, downstream products such as lightning alerting are enhanced and provide greatly reduced false alarm rates.
13:00 - 14:00
14:00
The benefits of long-range forecast calibration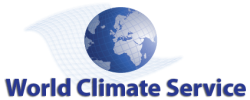 Jan Dutton
CEO
Prescient Weather Ltd
USA
Prescient Weather's World Climate Service (WCS) provides meteorologists with an advanced toolset to enable improved probability-based long-range forecasts. WCS, whose users are primarily meteorologists, provides users with calibrated subseasonal forecasts from the major modeling centers. Calibration allows users to assess the risks associated with the operational or financial decisions they may make based on the forecast information. Forecast verification in the probabilistic context, which will be shown, enables end users to evaluate when they should take action based on the forecast information.
14:30
Lightning prediction and severe storm warning history

Robert Dugan
President, CEO
Thor Guard, Inc
USA
This presentation will summarize the lightning warning industry from the perspective of Thor Guard's forty-nine years in business. As one of the oldest companies in this space, the only company focusing on lightning and storm prediction from day one, Thor Guard's technical development has resulted in products that redefine the science. The presentation will include real storm graphics demonstrating the differences in lightning detection and prediction, along with unique prediction data for severe storms and tornadoes. Question and answer opportunities will conclude the presentation.
15:00
How to mitigate the business impact of thunderstorms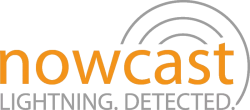 Richard Fellner
CEO
nowcast
Germany
Disasters related to weather and climate kill every year thousands of people and cause billions of US$ losses. The majority of severe weather warnings are attributed to thunderstorms. High-precision lightning data helps to mitigate those risks and can protect lives and assets and is a perfect enabler for increasing operational efficiency and financial performance. Just to mention a few examples, airports can maximize safety and reduce the time for shutting down an airport, infrastructure companies can correlate the thunderstorm information with operational data to reduce outages and optimize service processes and claim handling can be improved significantly.
15:30
Real-time global environmental intelligence and prediction products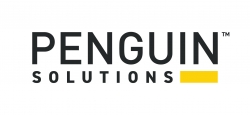 Dr Greg Wilson
President and CEO
EarthCast Technologies
USA
Our ability to monitor and predict the Earth system at the global scale is evolving rapidly. EarthCast Technologies (ECT) is a USA-based small business that combines the latest rapidly evolving technologies in space-based and local sensor systems, environmental modeling and prediction, on-demand high-performance computing, artificial intelligence and machine learning, data handling and integration, geospatial data systems and agile-based project management to provide innovative, real-time operational environmental intelligence products. Well beyond the 'weather' products relied upon prior to this point, environmental intelligence is built on the continuous global-to-local sensing and monitoring of the Earth's integrated 4-D atmosphere, land and ocean.
11:00
Sensor fusion and the intelligent curation of data for wildfires

Zoe Fyfe
Director of product
FTS, an AEM brand
Canada
In helping to build resilient communities and organizations to address escalating environmental risks, past development largely focused on making technology reliable and secure. This enabled trusted monitoring networks to deliver quality data. With the introduction of new foundational technologies like cloud computing, IoT, and AI, the focus can now include scalability for traditional and camera networks. Please join us for a presentation on sensor fusion, and the intelligent curation of data delivered from a variety of sources, used to make actionable decisions for wildfires.
11:30
Meteorological applications using a wind and thermodynamic profiling system
Bill Conway
Director of systems
Radiometrics
USA
Radiometrics of Boulder, CO has developed a wind and thermodynamic profiling system (WTPS) that is an integrated meteorological instrumentation and software system deployed at launch ranges and commercial and military airport locations worldwide to enhance launch availability windows and meet safety requirements for launches, aircraft and ground operations. The WTPS consists of a radar wind profiler, microwave radiometer, sodars and surface sensors that provide updated profiles approximately every 5 mins. These profiles have a wide range of meteorological applications. The system and applications will be presented.
12:00
Inside the storm: autonomous vehicles collect data in extreme weather

Matt Womble
Director ocean data programs
Saildrone, Inc.
USA
In September 2021, a wind and solar-powered Saildrone uncrewed surface vehicle (USV) sailed through the eye of Hurricane Sam collecting the first video footage of the extreme weather conditions inside a Category 4 hurricane — and data about how these destructive storms grow and intensify. Equipped with meteorological and oceanographic sensors, Saildrone uncrewed systems provide critical data above and below the sea surface on a wide temporal and spatial scale in conditions that are too dangerous for research vessels. The mission marks a new era in how hurricanes are observed and studied.
12:30
Machine learning addresses radar challenges resulting from increased radio interference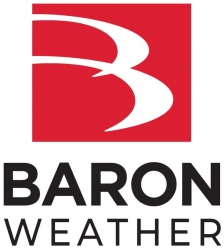 Jon Tarleton
Vice president of integrated weather systems
Baron Weather
USA
Weather radars produce images of hydrometeors in the atmosphere and are one of the primary meteorological tools used worldwide. The recent expansion of RF communication and other technologies has resulted in interference and distortion within the radar signal. The interference on the radar produces false images that might be interpreted as precipitation. Many short-term weather models use radar data to predict precipitation development, thus the highest quality data is important. Baron studied the problem extensively and developed machine learning that 'cleans' the radar data. We will demonstrate how advanced machine learning technology improves radar imagery.
13:00 - 13:00
13:00
New high-power Doppler lidar to tackle airport weather

René Grasselt
Area sales manager/aviation products manager
Leonardo Germany GmbH
Germany
Today's challenge in designing a new meteorological sensor is to match a wide range of operational and technical requirements. The reasons are complex and may be economically driven, caused by global climate change or demands on interoperability to fit in smart system-of-systems technologies. Based on many years of experience in the global lidar market and intensive R&D - in particular within the framework of the Single European Sky ATM Research (SESAR) program - Leonardo Germany GmbH considers the development of the multichannel technology as a vital step to reach high-performance detection with Doppler lidars.
13:30
WindBorne long-duration weather balloons

John Dean
CEO
WindBorne Systems Inc
USA
WindBorne Systems designs, manufactures and operates a new balloon technology: a low-cost, lightweight weather balloon that can fly for over 2 weeks while collecting continuous soundings from surface to stratosphere. Our balloons carry a full suite of meteorological-grade sensors for wind speed, humidity, temperature and pressure. We have launched over 300 balloons over the course of data collection campaigns with US government partners.
14:00
Smart sensors for reliable environmental monitoring

Francisco Obelenis
New business manager
Dualbase Tecnologia Eletrônica ltda
Brazil
Measurement data alone is not enough for efficient decision making. Knowing about the quality of the available data is crucial to provide confidence in what is needed to be done. Especially on alert systems, where lives are at stake, knowing about the good functioning of the monitoring equipment is very important. Bad or wrong data can cost a lot. Smart sensors not only provide data but also provide information about the health of the sensors, whether the sensors are correctly installed and much other information, making it possible to assess the quality of the measurements.
14:30
The power of situational awareness
Patrick Baglien
CEO & Co-Founder
Vue Robotics
USA
Physical site-by-site inspections are labor intensive, costly, and extend decision-making timelines before, during, and after a weather event. And they aren't always possible. When managing the environmental impacts on a business, service, or installation, decision-makers need situational awareness to make effective operational decisions, quickly. Our talk will cover the importance of scaling condition analysis monitoring across diverse operational footprints to better inform responses, strengthen resiliency, and recover from impact weather events.