Products on Show
WMO-compliant IoT micro-weather station network
Barani Design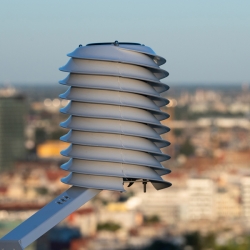 The MeteoHelix IoT Pro micro-weather stations have been designed with quality, not quantity, in mind. Taking advantage of the low-power wireless IoT innovations in combination with top-notch professional measurement technology, Barani Design forged a micro-weather station that complies with the highest WMO and NWS measurement standards.
---
Upgraded Total Lightning Network
AEM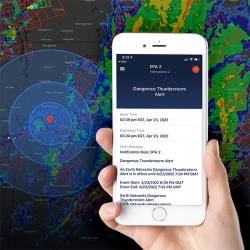 The highly anticipated update of the Earth Networks Total Lightning Network (ENTLN), as well as AEM's broader set of environmental risk solutions, will be on display at the Meteorology Technology World Expo in Chicago from August 31 to September 1, 2022.
---
Machine Learning Radar Clutter Mitigation Technology
Baron Weather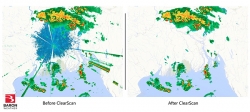 Baron Weather has developed an innovative new radar processing technology that makes dual-polarization radars more powerful, enabling meteorological organizations and broadcasters to identify weather and climate events with greater precision and more accurate weather data displays.
---
Accurate and dependable weather technology solutions
All Weather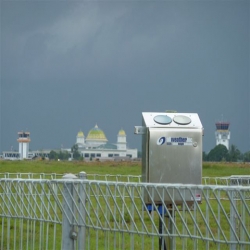 All Weather (AWI) is a leading aviation-focused developer of highly accurate and dependable weather technology solutions that help customers mitigate risks when decisions matter and every second counts.
---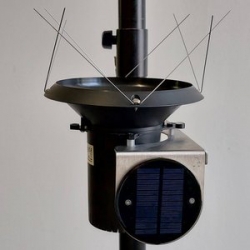 Measurement consistency, compact size and its ability to measure even when not wholly level make the MeteoRain 200 Compact rain gauge a favorite for watershed monitoring, agriculture and smart-city installations.
---
Solid State C Band Weather Radar System
EWR Radar Systems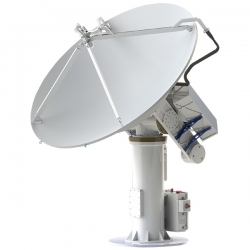 At Meteorological Technology World Expo 2022 in Chicago, EWR Radar Systems presents the latest E900 Solid State C Band Weather Radar System.
---
Better analytics for increasingly extreme weather
Vue Robotics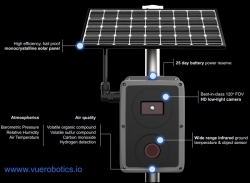 Vue's proprietary platform, OmniVue, provides persistent monitoring, visual verification and environmental condition analysis of key infrastructure, business sites and mission-critical facilities.
---
Common geospatial framework for the meteorological community
Esri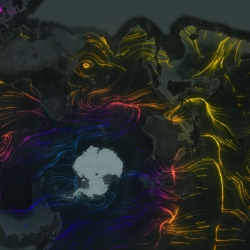 Geographic information systems (GIS) specialist Esri engineers mapping and spatial analytics software to solve pressing issues facing our society. For more than 50 years, Esri has been deploying its software in more than 350,000 organizations, including several of the world's most renowned weather agencies.
---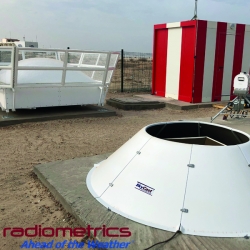 Advanced Radar Company (ARC), the sister company of Radiometrics, manufactures, installs and services weather radar systems including the ARC C250P C-band and ARC-X250P X-band polarimetric Doppler weather radars.
---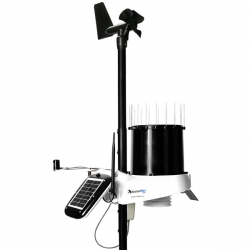 Kestrel Instruments announces the release of the KestrelMet 6000 AG Weather Station, a rugged, cost-efficient on-site monitoring solution for farmers. Improve irrigation efficiency to maximize yields, and reduce waste and costs with accurate measurements based on the crop and conditions.
---
Hydrometeorological technology non-profit group
HMEI
HMEI is a not-for-profit organization representing the interests of its membership who are developers, manufacturers and service providers within the hydrometeorological arean, comprising approximately 150 companies worldwide.
---
New lightning and severe storm prediction system
THOR GUARD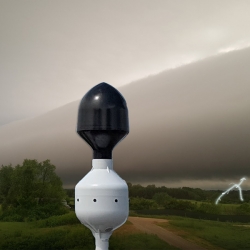 Thor Guard has been designing and manufacturing lightning prediction systems since 1973. In 2018, Thor Guard released the new TG 360 lightning and severe storm prediction system. After years of development, this new system utilizes advanced hardware, processors and designs that expand the capabilities of this technology.
---
Aerosol lidar scanner for industrial pollution monitoring
Raymetrics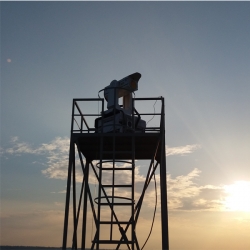 Raymetrics will present the PMeye, a unique platform for the remote sensing of particulate matter (PM) concentrations in industrial facilities and the urban environment.
---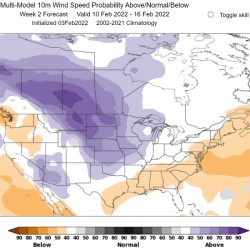 The World Climate Service (WCS) provides the most advanced information available to enable the detection of physical climate risks weeks and months ahead. WCS combines calibrated forecast models, analog analysis, statistical analysis and climate index tracking and forecasting to enable customers to prepare the best possible long-range climate risk assessment.
---
Cloud computing for numerical weather prediction
Penguin Computing Inc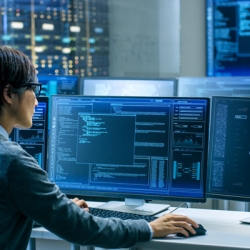 Penguin Computing's On-Demand HPC Cloud (POD) has been created and tuned for numerical weather prediction and is the cloud computing choice of meteorologists, climate modelers and scientists worldwide. POD combines true, bare metal HPC power with cloud flexibility, transparent pricing and free support.
---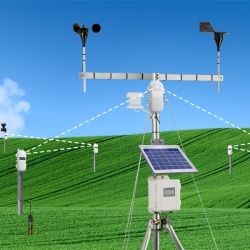 Onset presents HOBOnet, its award-winning weather station with a wireless sensor network. HOBOnet is a cost-effective, web-enabled solution for remote monitoring of a variety of field conditions, including wind, rainfall, temperature and relative humidity.
---
Generators for balloon lift gas
Nel Hydrogen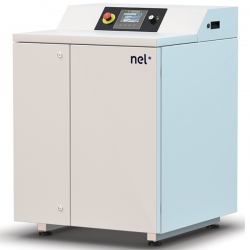 In the meteorology field, remote locations are often used for balloon soundings, leading to a number of issues such as logistical difficulties associated with delivered gas, safety issues related to high-pressure cylinders and the cost associated with gas delivery.
---
Thirty years of French upper air observation technology
Meteomodem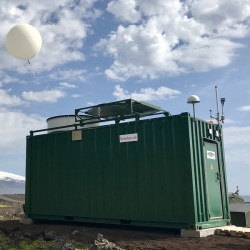 At Meteorological Technology World Expo North America, Meteomodem is pleased to present its two French-made flagship products. First, the Radiosonde M20 is a revolution in the field of in situ upper air measurements, allowing enhanced data quality (PTU and wind) while helping to reduce operational costs and carbon impact.
---
World premiere: New ultrasonic wind sensor with built-in datalogger
LCJ Capteurs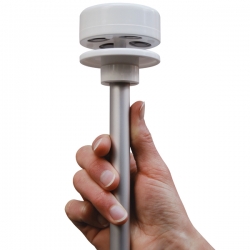 LCJ Capteurs will premiere its brand-new Sonic Anemo DLG with integrated datalogger. This latest innovation is available in two versions: either energy autonomous with photovoltaic cell and LiFePO4 battery (3.2V) or ultra low power (ULP) from 3.0V to 3.6V DC.
---
The iMet-X4 is InterMet's latest product for targeted atmospheric observation in the boundary layer, and is a perfect complement to surface-based monitoring networks. The X4 builds on the company's extensive experience with UAV-deployed sensors, including the industry standard iMet-XQ2.
---
New heated humidity sensor added to radiosondes
Graw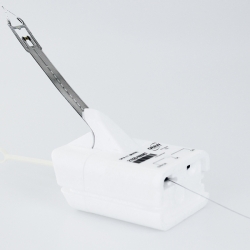 Graw is very excited that its DFM-17 radiosondes and GS-E/GRAWMET ground systems are now being used by the NOAA/National Weather Service in the US's nationwide upper air network. Graw equipment is now being deployed at 46 existing NOAA/NWS upper air stations throughout the continental USA to make over 35,000 soundings per year.
---
Extremely accurate capacitive water level sensor
dualBASE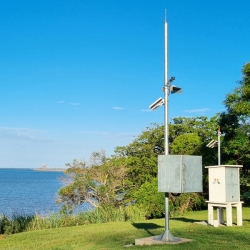 Dualbase sensors are accurate, robust and reliable. The LimniDB-CAP capacitive water level sensor is able to measure with an uncertainty of only 0.1% of its total range (the range can be defined by the client). Its capacitive cell is strong enough to endure hard mechanical cleaning without losing its accuracy.
---
Low-cost environmental observation sensors
COMET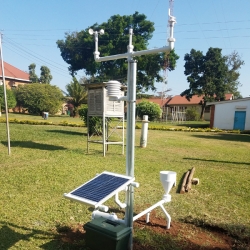 Accurate and reliable real-time monitoring and dissemination of observations of atmospheric and hydrological conditions in general is critical for a variety of research and decision support applications including flood monitoring, agriculture applications, water resource monitoring and improving numerical weather prediction.
---
New 3D sonic anemometer
Anemoment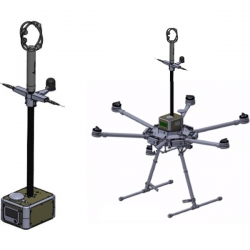 Atmospheric flux and turbulence research requires precise vertical wind measurements. To date, atmospheric boundary layer (ABL) research has relied heavily on stationary flux towers. While this data provides researchers with valuable land-atmosphere interactions, the data is limited to the placement of the tower.
---
New technology for a comprehensive precipitation measurement
Adolf Thies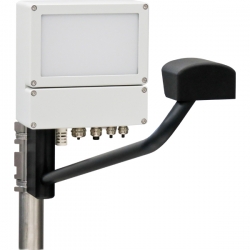 The new 3D Stereo Disdrometer for precipitation characterization is a state-of-the-art instrument. The system detects the size, shape and optical properties of meteors as well as their vectorial velocity. This enables superior detection of hydrometeors as well as non-hydro meteors.
---