Open Technology Forum program
---
Day 1: Tuesday, October 3
10:40
Network-centric multifunction weather radar sensing for a future smart city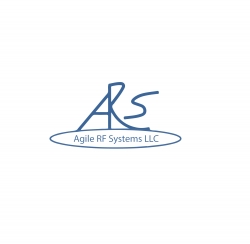 P Keith Kelly
CEO
Agile RF Systems LLC
USA
This talk presents the benefits of a distributed multifunction radar network to mature smart city concepts of operation. Weather radars are employed for rea- time observation of daily hazards associated with high winds, rain, hail and snow. Accurate nowcasting methods can provide 1- to 3-hour advanced warning with geographic precision. Improved temporal and spatial observations make aftermath assessments accurate and actionable. Increased use of UAS in municipalities also necessitates accurate airborne surveillance to ensure flight patterns and density rules are followed for public safety. Low-power radars will be an essential part of smart city infrastructure for resource management.
What the audience will learn
Augmenting smart city infrastructure
Artificial Intelligence for cognitive controls
Extreme weather sensing in a smart city
Real time traffic alerts and nowcasting using AI
Multi-function support for UAS, weather and other scenarios
11:00
Smart sensors: a way to get better measurements
Francisco Obelenis
New Business Manager
Dualbase Tecnologia Eletrônica Ltda
Brazil
We have no control over the weather, but we possess the ability to measure it. Developing and implementing weather monitoring systems and alert systems is becomeing crucial. However, ensuring the reliability of these systems and the quality of the generated data is of the utmost importance. Smart sensors provide the solution by not only measuring weather conditions but also providing insights into the data's accuracy and the behavior and functionality of the measuring system. These intelligent sensors can perform self-diagnostics, compare data, conduct self-testing, detect anomalies, report installation errors and identify failures. Smart environmental monitoring sensors: that is what we do.
What the audience will learn
Smart Sensors: It´s advantages and principles
Smart Sensors in warning systems applications
Smart Sensors in harsh conditions
A way to ensure data quality
How to be sure about the correct functioning of the system
11:20
Heat stress monitoring in smart cities applications

Giulio Certo
Export Manager
LSI Lastem
Italy
There is an increasing need to regenerate, redevelop and design urban contexts capable of proactively adapting to chronic and acute stress due to ongoing climate change, with the additional goal of population health protection. A proper choice of design measures and real-time information to citizens is possible through the measurement of a series of weather-climate quantities acquired before and after interventions and during the most acute phenomena. Real-time outdoor heat stress measurement for risk prevention, with microclimate indices calculation, is the solution for early warning and analysis of these increasingly frequent situations in the world's hottest countries.
What the audience will learn
Microclimate: severe environments. Not only indoor, but more and more in the outdoor environments due to climate change
Outdoor heat stress: norms and regulations
Microclimate indices in real-time: a way to monitor the heat waves for early warnings
Smart cities applications: weather/climate measurements in urban environments
Monitoring technologies for health preventions in hot Countries
11:40
How ALERT2 telemetry benefits weather-related risk management and operations

Ilse Gayl
Corporate Development
AEM
USA
ALERT/ERRTS telemetry has been used since the 1970s and 80s for real-time environmental monitoring data collection. ALERT2, also a community open standard telemetry protocol, was introduced in 2010 in the US, where most state, county and municipal agencies have now upgraded. BoM Australia has begun the upgrade process nationwide, starting with data collection software and planning site upgrades over the next several years. This presentation describes the characteristics of the communication protocol that make it uniquely useful in early warning systems for weather risk, as well as in general for robust and resilient real-time data-centric applications.
What the audience will learn
What are some ALERT2 candidate applications, and why
Technical overview of the protocol
Functional comparison of ALERT2 with other telemetries
General thoughts on operating robust, resilient, real-time networks
12:00
Future focus: first imagery from Meteosat Third Generation satellites

Stephan Bojinski
Meteosat Third Generation User Applications Expert
EUMETSAT
Germany
A new era of satellite meteorology has started with the first Meteosat Third Generation geostationary satellite launched on December 13, 2022: its sensors provide unprecedented detail and new information such as lightning imaging from space for weather forecasters in Europe and Africa. Here, we present early imagery from the Flexible Combined Imager (FCI) and the Lightning Imager (LI), demonstrating their powerful capability to support severe convection forecasting, cloud analysis and fire detection. While ensuring continuity, the FCI spectral imager features more sensitive and new channels, and up to sixfold higher spatial resolution than current Meteosat Second Generation imagery.
What the audience will learn
New generation satellite data for improved weather, climate and environmental applications
Meteosat Third Generation Imager: unprecedented spatial and temporal detail
Meteosat Third Generation Imager: new channels and instruments providing new insight (fires, cirrus, lightning)
MTG User Preparation (MTGUP): Upgrades to technical infrastructure, visualisation systems needed
MTG User Preparation (MTGUP): Training of forecasters and scientists underway, in partnership with ESSL, FMI, and others
12:20
Improving severe weather forecasting with the new Vaisala DIAL atmospheric profiler

Reijo Roininen
Product Line Manager, Weather and Road Sensors
Vaisala Oyj
Finland
It is known that high-resolution humidity profiles within the boundary layer are essential parameters for severe weather nowcasting. Vaisala's brand-new Vaisala broadband differential absorption lidar (DIAL) is targeted to help enhance numerical weather prediction (NWP) to provide more accurate severe weather and flood predictions. This requires data products not typically found in ceilometers. Our aim is to provide needed information with real-life examples of how the Vaisala DIAL will serve NWP data assimilation in the future. This will enable DIALs to be used more widely in large networks and have an impact on more accurate mesoscale weather forecasting.
What the audience will learn
What is new Vaisala DIAL Atmospheric Profiler
How new DIAL will improve severe weather prediction
Learn from real-life examples
DIAL will double as super Ceilometer
It is designed for operational networks 24/7 all weather monitoring
12:40
The WMO Global Greenhouse Gas Watch
Lars Peter Riishojgaard
Director, WMO Global Greenhouse Gas Watch
WMO
Switzerland
The Global Greenhouse Gas Watch recently adopted by WMO Congress will establish sustained, routine monitoring of greenhouse gas concentrations and fluxes globally, based on atmospheric modeling and observations using established methodologies from weather prediction and climate monitoring. This will complement and supplement existing methodologies used to estimate emissions and help put mitigation steps taken by parties to the Paris Agreement on a solid scientific footing. A key element of the GGGW is a massive expansion of the surface-based greenhouse gas observing network to cover all parts of the globe – over land, ocean and aloft.
What the audience will learn
Implementation of the Paris Agreement is not currently on track to meeting the goal of limiting global warming to 2 deg C or less.
Not enough is known about neither the impact of offsetting nor of natural greenhouse gas fluxes their interaction with human activities.
The Global Greehouse Gas Watch will provide routine estimates of GHG fluxes on a monthly basis everywhere on the globe at a 100 by 100 km resolution.
This will allow Parties to the Paris Agreement to verify in near-real time the effectiveness of mitigation action.
The planned global expansion of the greenhouse gas observing network will create a new market for fit-for-purpose instrumentation.
13:00 - 13:00
WMO Forum on Advancing the Environmental Sustainability of Observing Systems and Methods
14:00 - 17:00
14:00
Opening/Welcome and Stage-Setting Talk Shannon Kaya (ECCC, Canada)
14:25
Low Impact Remote Sensing of the Coastal Ocean

Hugh Roarty
Research Project Manager
Rutgers University
USA
Utilizing High-Frequency (HF) radar for ocean current measurements offers a promising avenue to minimize the environmental impacts associated with traditional observing systems. Unlike conventional methods that involve deploying buoys or ships, HF radar operates remotely and non-intrusively, significantly reducing the disturbance to marine ecosystems. HF radar systems emit radio waves that bounce off the ocean's surface and return with information about surface currents. This approach eliminates the need for physical instruments to be placed in the water, eliminating marine debris and preventing potential harm to marine life and habitats. By avoiding direct contact with the ocean, HF radar mitigates the risks of entanglement, contamination, and disruption of natural processes. Furthermore, the real-time and wide-scale coverage capabilities of HF radar streamline data collection, decreasing the overall monitoring time required. This not only minimizes the duration of potential environmental disturbances but also contributes to more accurate and timely environmental assessments. Incorporating HF radar into ocean current measurement strategies presents a forward-looking solution that prioritizes environmental preservation. Its remote operation, reduced impact on marine ecosystems, and efficient data acquisition collectively underscore the potential to advance scientific knowledge and ocean management practices while fostering ecological sustainability.
What the audience will learn
HF radar is a compact low power remote sensing technology used to measure the surface currents of the coastal ocean.
HF radar networks provide real-time and high-resolution, both in space and time, maps of surface currents over large areas of the ocean.
The main product of an HF radar network is ocean currents, but individual stations are capable of measuring wave parameters and wind direction
HF radar networks have been in operation for 20 years and are a critical component of ocean observing systems
Surface current measurements from HF radar are useful for oceanographic model assimilation and validation
14:40
Challenges for environmentally friendly radiosondes
Kensaku Shimizu
Engineer
Meisei Electric co., ltd.
Japan
Radiosondes are important tools that provide the most basic data to support current weather/climate observation/forecast systems. However, since it is a disposable measuring instrument that is connected to a balloon and launched into the sky for observation, consideration for the environment has become an important issue recently. The latest "Guide to Observational Instruments and Methods (WMO-No. 8)" adds requirements for environmentally friendly radiosondes in Appendix 12.C. Before this description was added, but it is not well known that radiosonde with biodegradable housing had been developed in 2016 and has been operating it by several meteorological agencies since 2017. The seven-year history of radiosondes using this biodegradable housing has been a challenge to reduce manufacturing costs and improve its quality. This presentation would be an idea to reduce the environmental impacts and to keep sustainability of radiosonde observation for next era.
What the audience will learn
Environmentally friendly product
Difficulties in Environmental Response
14:55
Reducing the Environmental Impact of Radiosonde Observations

Matti Lehmuskero
Product Line Manager
Vaisala Oyj
Finland
Radiosondes are used to obtain crucial information about the atmosphere for the purposes of weather forecasting, including public safety, critical severe weather forecasting, medium range numerical weather prediction, as well as climatological and other atmospheric research. The societal value of radiosondes is significant in that they provide backbone data for numerical models and weather forecasting to help to prevent loss of life and property. The full recovery of radiosondes is not feasible from an environmental or economic perspective. Therefore, it is important to work consistently with a long-term perspective to find means to reduce the environmental footprint of sounding operations, The use of a biodegradable twine with Vaisala Radiosonde RS41 was introduced in 2022. This presentation will include the next step to further reduce the environmental impact with the use of innovative materials in radiosondes.
What the audience will learn
Value of radiosoundings
Environmental impact of radiosonde observations
Use of biodegradable materials in radiosonde
-
-
15:10
Democratization of weather radars
Michal Najman
Founder & CEO
Meteopress
Czech Republic
The presentation on the democratization of weather radars will focus on the revolutionary advancements that have made weather radar technology more accessible, affordable, and environmentally sustainable. Traditionally, weather radars have been resource-intensive systems, limiting their widespread implementation. However, Meteopress' recent innovations and development in solid-state radar technology have transformed these limitations, enabling a new era of democratized weather monitoring.
What the audience will learn
How weather radar technology changed over the last few years
Advantages of solid-state weather radars
Solid-state radars' low acquisition and maintenance costs
Ecological aspects of solid-state weather radars
It is possible to make mobile C-band radar powered by solar panels
15:25
Striving for Environmentally Sustainable Practices in a Mesonet

Chris Fiebrich
Executive Director
Oklahoma Mesonet
USA
The Oklahoma Mesonet is a network of 120 environmental monitoring stations that was commissioned in 1994. Over its 30 year history, a number of practices have been employed to minimize environmental impact and to enhance the network's sustainability. All 120 stations are powered by solar energy, and a number of studies have been conducted to optimize power as well as to use the resulting solar panel data to evaluate solar energy potential. Additionally, all station installations are free of concrete or any materials that would be difficult to extract if a station has to be removed. Station maintenance visits are organized around state-wide "passes" to minimize the number of trips to stations. For emergency repairs, a database was created to track whether a site visit was needed to replace more than one sensor and whether more than one station was visited on the same trip. These data are used to minimize travel, and thus minimize carbon emissions. Lastly, efforts are underway to evaluate new power technologies (including lithium batteries) to further optimize battery resources.
What the audience will learn
Lessons learned from a large surface monitoring network that is solar powered
How anciliary data from a solar power charging system can reveal information about solar energy potential across a region
How a network can work to minimize carbon emissions by tracking and analyzing site visit information
Preliminary results from the evaluation of lithiium battery systems for surface station power systems
How to install a surface station in a way so that it can be removed (if needed) without leaving a trace on the environment
15:40 - 15:50
15:50 - 16:50
16:50 - 17:00
Day 2: Wednesday, October 4
11:00
Development of the new ultralight and sensor-rich StreamSonde RS radiosonde

Fredrik Borgström
CEO
Skyfora
Finland
Join us in hearing about the development of the ultralight StreamSonde RS, created as a demonstration project for the European Space Agency. The StreamSonde RS improve measurements and atmospheric research with unique, complementary features: 3D motion sensor, ambient light sensors, and air quality sensors. All this, while reducing operational costs of upper air in-situ observations with up to 30%.
What the audience will learn
Ultralight StreamSonde RS
Cost efficient operations
Value-added features and sensors
11:20
Grow MultiSonde and sounding center - an introduction
Johannes Frielingsdorf
Head of R&D
Graw Radiosondes GmbH & Co. KG
Germany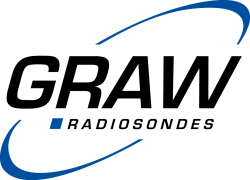 Niklas Wildenburg (né Canisius)
Software Developer
GRAW Radiosondes GmbH & Co. KG
Germany
A wide variety of user groups rely on multiple simultaneous radio soundings to make mission-critical decisions. Graw addresses these needs with the new scalable, modular, affordable and highly reliable MultiSonde system, which can be configured with 2-16 simultaneous receiver channels and is available in fixed and mobile configurations. The system comes with a completely redesigned GRAWMETX software that allows any number of sounding workstations to be networked to multiple receivers. Graw's sounding center resolves the well-known challenge for observation networks of managing and monitoring a large number of ground stations and remote sites. The new web-based solution is scalable and customizable and provides near-real-time quality control and visualization of sounding data. Deployments can be either cloud-based or on-premises, so data never leaves a segregated network when needed. The system can be accessed from virtually any device without additional installation, and data can be read or updated over the IP network.
What the audience will learn
What are the challenges with multiple simultaneous soundings?
Which is the best architecture to tackle this particular application?
How can software help the user to manage multiple simultaneous soundings?
What does a scalable, modular, affordable and highly reliable solution for simultaneous soundings look like?
How can customer specific features with simulatanous soundings be implemented?
11:40
Results and conclusions from WMO's Upper Air Instrument Intercomparison 2022
Ruud Dirksen
Head of GRUAN Lead Centre
Deutscher Wetterdienst
Germany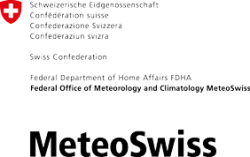 Frédéric Vogt
Scientific Collaborator
MeteoSwiss
Switzerland
Under the auspices of WMO, Deutscher Wetterdienst (DWD), MeteoSwiss and a wider task team jointly conducted the Upper Air Instrument Intercomparison 2022 (UAII2022). While the focus of the UAII2022 is on radiosonde systems, it also assessed surface-based remote sensing, satellite data and aircraft-based observations. The field campaign of UAII2022 took place in Lindenberg, Germany, from August 8 to September 14, 2022, with 10 participating radiosonde models and a suite of active and passive remote sensing instruments. We present results and conclusions and will announce the public release of the final report.
What the audience will learn
The importance of the Upper Air Instrument Intercomparison 2022 (UAII2022).
The novalties in UAII2022's approach to assess radiosondes.
How the UAII2022 has assessed upper air instruments.
The main results of the UAII2022.
Conclusions from the UAII2022.
12:10 - 13:10
13:10
Precision weather prediction – in the context of extreme weather events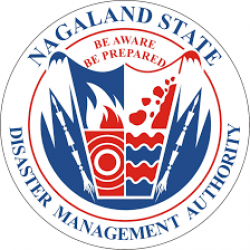 Johnny Ruangmei
Joint CEO
Nagaland State Disaster Management Authority, Government of Nagaland
India
Due to climate-induced weather patterns, precision weather prediction is crucial for emergency responders. Emergency technology and IoT have an answer. Leveraging on exponential technology will enable emergency responders globally to save lives and properties. Disaster is no longer an if but a matter of when.
What the audience will learn
Due to climate induced weather pattern, precision weather prediction is crucial for emergency responders.
The emergency technology and IoT has an answer.
Leveraging on exponential technology will enable emergency responders globally to save lives and properties.
Disaster Managers must know Meteorological and Atmospheric data science
13:30
Understanding the risks of a government partner in providing meteorological technology

Taylor Jordan
Director of Policy
Innovative Federal Strategies
USA
Private sector companies that rely on federal governments as partners or customers introduce business risks that are historically not well understood. Governments operate differently to the private sector and are routinely plagued with inconsistent timing/delivery and varying funding levels and are inherently mission-focused rather than market-focused. There are also acquisition differences between agencies, departments and ministries. Understanding the risks associated with federal clients can allow the private sector to make smarter investments and plan accordingly. This discussion will outline key metrics for the private sector to understand: funding risks, temporal risks, policy risks, market risks, competition risks and contracting risks.
What the audience will learn
The audience will learn the role of federal partners.
The audience will learn how federal partners operate.
The audience will learn the key risks they must manage when deciding to engage federal partners.
The audience will learn how they can better communicate and partner with federal governments.
The audience will learn how to manage federal goverment contracts.
13:50
The Meteor2000C – the best is yet to come

René Grasselt
Area Sales Manager
Leonardo Germany GmbH
Germany
As solid-state weather radar systems were just recently introduced into the market and the expectations of the new technology are high, a comparison between the different transmitter topologies such as solid-state, magnetron, or klystron will be provided, including the pros and cons of each system. A brief explanation of specific solid-state parameters like blind range, range Doppler coupling, pulse compression and transmitter power in relation to tube-based transmitters will be given. These aspects will be shown in connection with Leonardo's newly launched Meteor2000C solid-state C-band weather radar system.
What the audience will learn
Pros and Cons of different radar systems
New technology Solid State Weather Radar
Features of METEOR2000C
Applications of different radar systems
Range sensitivity of SSTX systems
14:10
Resonating silicon technology optimizes barometer operations in weather stations
Michael Thomas
Senior Product Manager - Industrial Pressure Sensors
Druck Ltd
UK
Druck's TERPS barometric pressure sensing technology is a unique resonating silicon construction that provides exceptional levels of stability and accuracy. TERPS is fundamentally different to the electronic barometer technologies outlined in the latest (2021) edition of the WMO Guide to Instruments and Methods of Observation and provides key advantages over existing technology. TERPS has been deployed in barometers in worldwide applications for more than 10 years, and this paper will present the latest stability data over that period showing how TERPS barometers could lead a new generation of high-performance instruments redefining operation and calibration routines.
What the audience will learn
The audience will learn how silicon resonant barometric pressure sensors function.
The audience will be shown the key performance and advantages of silicon resonant barometers.
The audience will learn about how silicon resonant barometers differ from other electronic barometer technologies.
The audience will see 10 years of sensor stability data tested against traceable standards in an accredited laboratory.
The audience will learn about how using stable sensors can provide reduced operating costs for weather stations.
14:30
Real-time pollen identification using holographic imaging and fluorescence measurement
Erny Niederberger
Founder
Swisens AG
Switzerland
Pollen allergy or asthma affects 15-40% of Europeans. With an early warning, allergy sufferers can take targeted measures and minimize contact with pollen. In this way, they remain productive. Their quality of life increases thanks to fewer symptoms. The latest automatic pollen monitoring instruments make it possible to detect the pollen count in real time and thus provide an early warning of the pollen risk. This is now even better with the SwisensPoleno Jupiter. By combining measured morphological and biochemical properties, the classification algorithms based on artificial intelligence achieve even better results.
What the audience will learn
So far, Swisens solution for pollen automatic identification was based on holographic images only.
Nowadays, the method for processing the fluorescence spectra has been established and this data can be used for pollen identification.
Combination of holography and fluorescence spectra results in a considerable improvement in the classification performance for pollen.
Direct impact on operational pollen monitoring as the identification of taxa responsible for respiratory allergies in real-time can be improved.
Favors the extension of automatic monitoring towards other (bio-)aerosols such as airborne fungal spores.
14:50
Green hydrogen generator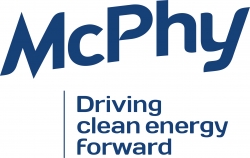 Marco Parigi
Sales Piel Director
Mcphy Energy
Italy
The presentation will cover the advantages of producing green H2 on-site, with customer references and payback.
What the audience will learn
New technology
Green hydrogen
Payback
Safety gas production
Customer references
15:10
Validation and first field campaigns with the MetSprite wxUAS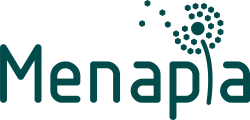 Ben Pickering
Chief Meteorological Officer
Menapia Ltd
UK
The MetSprite is a meteorological drone (wxUAS) equipped with custom sensors to measure core variables of temperature, humidity, pressure and 3D wind, with added capacity for third-party sensors, providing power and datalogging. In 2023, MetSprite observations received validation against third-party sensors such as the KNMI Cabauw 200-meter mast. Additionally, four MetSprite wxUAS were deployed for 10 weeks, flying up to 2km AGL, observing convective turbulence for a UK-funded research campaign. A parallel study determined that MetSprite can reliably reach 2km altitude 97% of the time, based on 30-year radiosonde climatology. Results and analyses from these activities will be presented.
What the audience will learn
The MetSprite wxUAS has a range of built-in sensors for core atmospheric observation, and support for highly automated routine meteorological profiling.
The MetSprite wxUAS supports most third party atmospheric sensors, with 24/12/5V power out, multiple comms ports, and an internal database for logging.
The core meteorological measurements from the MetSprite wxUAS are more accurate than those reported by other wxUAS in the literature.
The MetSprite wxUAS has been successfully deployed in a large UK field campaign measuring convective environments.
15:30
Gap filling using 2DVar/EOF method for HF radar data

Thanh Huyen Tran
Oceanographer
Helzel Messtechnik GmbH
Germany
A gap-filling procedure using 2DVar/EOF has been implemented on radial velocities obtained from WERA HF radar installed in the port of Rotterdam, the Netherlands. Several experiments have been set up by adding artificial holes (percentage of holes at 30, 40 and 50%) to the radial velocity data to assess the performance of the gap-filling procedure in reconstructing the sea surface current (SSC) field. The experiments show that the gap-filling method can perform well even when data is only available at one radar site. This gives cause for optimism for using 2DVar/EOF to obtain 'gap-free' HF radar data.
What the audience will learn
Sea surface current measurements from WERA HF radar
New gap filling technique to obtain 'gap-free' 2D maps of WERA HF radar data
The use of 'gap-free' WERA HF radar data in modelling applications
Applications of WERA HF Radar in monitoring coastal port of Rotterdam, Netherlands for habor safety
Applications of WERA in floating object tracking for search and rescue purposes and marrine litter monitoring for environmental protection
15:50
The importance of data in hydrologic forecasting

Christian Abouzeid
Business Development Manager
In-Situ
USA
Hydrologic forecasting has advanced over the last century as population expansion and climatological changes have altered the norms of water transport. The modernized water cycle model now depicts anthropogenic forcing because large quantities of water are necessitated for development and growth, and thus impact other facets of the cycle. Additionally, climate change results in precipitation and temperature variability, causing challenges as historical expectations of water quantity and quality are no longer relevant. Water monitoring instrumentation provides data connecting populations to their water sources, allowing for better management and response to current or emerging issues and modeled predictions of the future.
What the audience will learn
Water monitoring instrumentation solutions
How water monitoring instrumentation provides data connecting populations
How to better manager and respond to current or emerging issues
Advances in hydrologic forecasting
How to better do modeled predictions of the future relating to water resource management
Day 3: Thursday, October 5
11:00
Automatic monitoring of snow and visibility on webcam images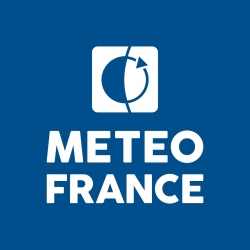 Pierre Lepetit
Data scientist
Météo-France
France
Webcam images often contain valuable information about weather conditions. In particular, the monitoring of snow cover and horizontal visibility would benefit from automatic processing of available webcam images. This presentation will explain how recent machine learning methods might be adapted to extract information from fixed outdoor webcam images. This challenge is complicated by the scene diversity, noisy images and unnotified camera switches. However, these issues can be efficiently handled through specific deep learning approaches. Once converted into qualitative classes or uncertainty intervals and mapped, our model outputs help to characterize and monitor fog and snow events.
What the audience will learn
The use of webcam images is hampered by scene diversity, noisy images, and webcam switches.
A learning-to-rank approach with siamese neural networks allows to handle scene diversity and noisy images.
Webcam switches can be efficiently treated by deep metric learning and online clustering.
To get valuable observations, model outputs are post-processed and corrected or filtered with independent meteorological products.
Météo-France is currently looking for more webcam (or CCTV) dataflows.
11:20
The NMHS as a user-focused service provider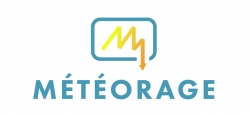 Solal Bordenave
Head of International Sales
Météorage
France
While the traditional focus of large-scale capacity building projects is equipment to produce data, the downstream part of the weather information delivery chain is not always as efficient and user-focused as it could be. Maximizing the investment impact requires shifting this focus to start by the 'last mile'. Thanks to existing global networks, the lightning data set is particularly adapted for such an approach. Météorage is a subsidiary of Météo France and Vaisala. Dedicated to lightning and thunderstorms, the company has developed an in-depth know-how across the entire lightning information chain and created its flagship CATS software to produce specialized services.
11:40
Revolutionizing global and high-resolution forecasting using space-based data

Michael Eilts
GM Weather and Earth Intelligence
Spire Global
USA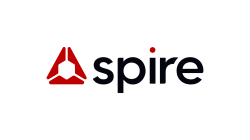 Tom Gowan
Lead of Weather Modeling and ML
Spire Global
USA
Spire has developed and launched a constellation (100+) of multipurpose satellites. The satellites use radio occultation (RO) technology to collect thousands of atmospheric profiles every day. Spire has invested heavily in developing a proprietary, global forecast system, utilizing its own RO and derived global soil moisture data, that now produces industry-best forecasts. Building upon this global capability, Spire is excited to introduce its new high-resolution modeling system which utilizes proprietary space-based earth observations through a state-of-the-art data assimilation system to produce highly detailed and accurate forecasts. This presentation will describe the data collected, the global forecast system, the high-resolution modeling system, and how customers use the forecasts and soil moisture data to create value.
What the audience will learn
How RO data are collected using Spire's constellation of 100 satellites
How RO data are assimilated in a global model to create significantly more valuable forecasts of weather
How Spire customer's are able to utlize these superior forecasts to create value in their business
12:00
Improving situational awareness by effective use of real-time earth observations

Ashish Raval
President
Synoptic Data
USA
Official federal weather networks help provide consistent, valuable weather information to many areas across the United States. However, these are located primarily at airports or met offices and leave some significant gaps in sampled weather conditions. Weather observations have become much more abundant with the advent of low-cost weather stations and the proliferation of mesoscale observing networks (mesonets). Although the collection of all these disparate weather networks poses its own challenge, a unified regional digital platform for aggregating, processing and disseminating weather observations from hundreds of observing networks can greatly fill the gaps and provide greater granularity for precise weather forecasts.
What the audience will learn
Environmental and Socio-Economic Benefits of a Unified Digital Platform
Power of interagency collobarotion and leverage upon data networks to improve warnings and forecasts
Ease of Data Access and Interexchange of Data with WMO and within interagencies
Standardized Data Outputs in BUFR, SYNOP, METAR, SPECI, etc
Improvised QA/QC, standardization and data visualization for EWS4ALL
12:20
Finapp cosmic ray neutron sensor as a promising technology for the cryosphere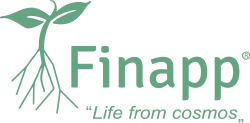 Luca Stevanato
CEO
Finapp Srl
Italy
The ability to monitor the cryosphere is of key importance for understanding and predicting climate evolution and for the strategic assessment of water resources for agriculture, industry and hydroelectric power generation. The measurement of snow water equivalent (SWE) is a challenging task since mountain snowpack is characterized by complex layering and high temporal and spatial variability of thickness and density. Cosmic ray neutron sensing (CRNS) promises to overcome these hurdles, by providing a real-time, direct evaluation of averaged SWE in a large footprint (up to dozens of hectares), in a continuous and autonomous operation regime, with a compact and light probe.
What the audience will learn
New technology for Snow Water Equivalent measurement
Real-time SWE measurement by compact, autonomous probe
SWE measurement on large footprint (hectares)
Insensitive to snow layering and density
Cosmic Rays Neutron Sensing technology
12:40
The American Association of State Climatologists' Mesonet Recognition Program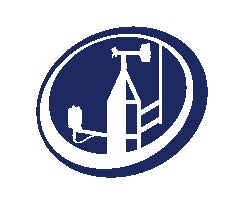 Christopher Fiebrich
Executive Director
Oklahoma Mesonet
USA
Over recent decades, mesoscale networks of automated, in situ stations for weather monitoring have been developed across diverse regional settings. These networks, commonly referred to as mesonets, have originated independently, are funded at various levels and through various mechanisms, and serve a variety of constituencies and needs. While sharing commonalities, each network has unique strategic, design and operational elements. To aid in developing consistent practices for siting, sampling, reporting procedures, sensor performance, maintenance, quality control and system reliability, the AASC is developing a Mesonet Recognition Program.
What the audience will learn
Overview of status of state and regional Mesonets across the United States
Summary of best practices and reccomendations for Mesonets
Plans for a recognition program that periodically audits/reviews Mesonets across the US
Key areas for review are station siting, station maintenance, sensor performance, data quality assurance, and end-to-end services
Summary of constructive ideas to improve performance of Mesonets
13:00
The cutting-edge technology of the Kipp & Zonen SMP12 Pyranometer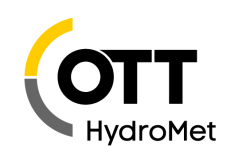 Sajad Badalkhani
Technical support and services manager – Solar - Europe
OTT HydroMet
Germany
This presentation introduces the new technology incorporated in the Kipp & Zonen SMP12 Class A Pyranometer. The SMP12 is a cutting-edge solar radiation sensor used to measure global and diffuse solar irradiance. The presentation focuses on highlighting the key features and advancements of the pyranometer, such as its high measurement accuracy, long-term stability, internal humidity sensor and integrated heating. The presentation will also cover the benefits of using the SMP12 in various applications, including meteorology, renewable energy and climate research. Attendees will gain insights into the innovative technology behind the SMP12 and its potential to enhance solar radiation measurements in different industries.
13:20
Practical lessons from 60 years of ground-based humidity measurements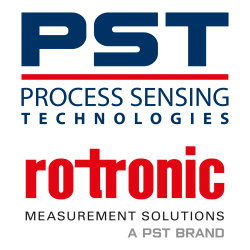 Jeremy Wingate
Head of Product Strategy
Rotronic, Process Sensing Technologies Group
UK
The technical presentation will provide an in-depth analysis of humidity measurement techniques, drawing from six decades of experience. It will cover sensor types, challenges associated with accurate measurements, essential maintenance and calibration considerations and filter choice, plus the very latest findings/insights from Rotronic's ongoing polymer sensor developments. The presentation will address challenging applications, as well as the variety of instrumentation and implementation options available to end users to empower them to achieve improved performance and reliability in critical humidity measurements. This will lead to enhanced precision and effectiveness in climate, weather and hydrometeorological forecasting, ultimately benefiting the wider meteorological community.
What the audience will learn
In-depth analysis of humidity measurement techniques, drawing from six decades of experience
Information about sensor types, the challenges associated with accurate measurements, essential maintenance and calibration considerations and filter choice
The very latest in findings and insights from Rotronic's ongoing polymer sensor developments
Knowledge on addressing challenging applications, as well as the variety of instrumentation and implementation options available to end users
Empowerment to achieve improved performance and reliability in critical humidity measurements