Products on Show
Yangbo Lightning Protection's highly integrated structure combines various elements such as atmospheric electric field instruments, and temperature, humidity, air pressure, wind speed, wind direction, PM2.5, PM10, carbon monoxide, nitrogen dioxide, sulfur dioxide, ozone, H2S/TVOC equipment, realizing 24-hour continuous online monitoring of outdoor meteorological parameters.
---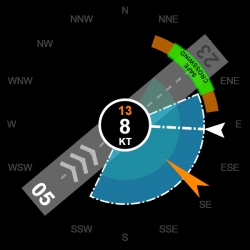 easyMetar is an intelligent wireless auto-METAR designed by pilots for operation in small airports.
---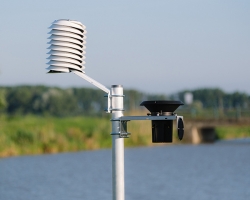 Germany has installed the largest WMO Class-1 sited Tier-2 network, with measurement standards exceeding those of the national Tier-1 network.
---
Groundbreaking web-based weather display and analysis tool
EWR Radar Systems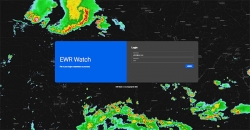 EWR announces the release of a new, groundbreaking, web-based weather display and analysis tool: EWR Watch.

Until now, web-based weather software has been inferior to client-based software in usability and functionality. Now, due to cutting-edge innovation by EWR, EWR Watch provides an industry-leading experience, surpassing even the best client-based weather analysis tools.
---
Redefining road maintenance decision making and quality management
RoadCloud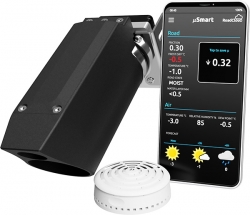 RoadCloud will unveil its latest innovation – the μSmart – at the expo. Engineered to empower road maintenance decision making and elevate quality management, μSmart sets the benchmark for precision and user experience.
---
Mobile and containerized solid-state C-band radar
Meteopress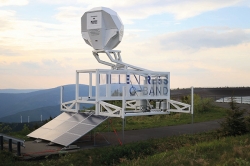 Meteopress will introduce the Mobile Automatic Self-Erecting Container (MASEC) C-band radar at the expo. In a rigorous off-grid field test conducted in the northern mountains of the Czech Republic, MASEC reached full deployment in just 11 minutes and delivered top-quality data within 15 minutes.
---
Meteosat third-generation satellites
Eumetsat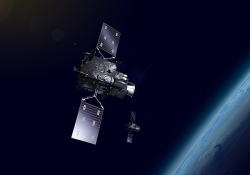 Launched in December 2022 and currently undergoing testing and calibration in orbit, the Meteosat Third Generation – Imager 1 (MTG-I1) is already fulfilling its potential to enable forecasters in Europe and Africa to detect and predict severe weather events more accurately and rapidly.
---
Freezing rain precipitation analyzer
Adolf Thies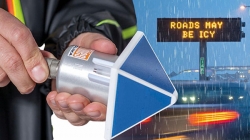 The latest sensor technology from Adolf Thies detects and measures different precipitation types, especially supercooled precipitation. The pyramid-shaped device has a measuring surface made of special ceramic material and a resistant glass coating to detect precise surface temperatures.
---
Smart technology and diagnostic sensors
Delta OHM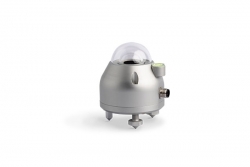 Delta OHM has created a new family of pyranometers – PYRAsense – within its solar radiation sensor portfolio, bringing solar radiation measurements to a higher level.
---
Worldwide weather forecasting
Frogcast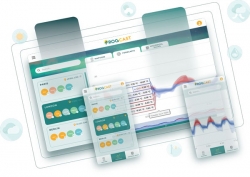 Frogcast will present its latest advances in its weather forecasting algorithms at the expo. The company provides high-performance, multivariate, probabilistic weather forecasts for up to 15 days ahead, anywhere in the world. The platform is based on state-of-the-art meteorological models and artificial intelligence methods specifically developed by its teams.
---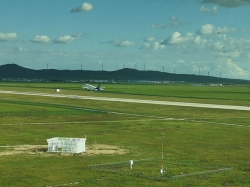 The Wind Shear Alert System (WSAS) uses an airport's meteorological automatic observation system, laser wind radar, boundary layer wind profile radar, Doppler weather radar and other detection equipment to conduct real-time monitoring of meteorological elements around the airport.
---
Automated weather observing system (AWOS)
Degreane Horizon

SIOMA was developed to collect, process and display park and runway meteorological parameters used by observers, forecasters and air-traffic controllers.
---
Automatic pollen monitoring systems
Swisens AG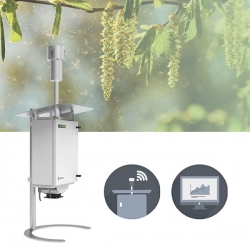 Modern pollen information is improving our quality of life. Visit Swisens at Booth 8015 to learn more about its ecosystem that supports the implementation of pollen monitoring in meteorological services.
---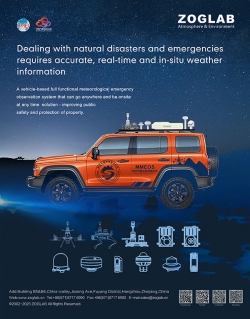 Zoglab's Mobile Meteorological Emergency Observation System (MMEOS) includes seven systems:
a vehicle-mounted meteorological emergency observation system, vehicle-mounted laser radar system, unmanned detector system, satellite cloud image system, communication command system, video conference and live broadcast system, and mobile emergency communication command platform.
---
All-in-one DHI, GHI and DNI data solution
EKO Instruments
The new MS-80SH and Rotating Shadow Band (RSB) configuration delivers a highly accurate all-in-one DHI, GHI and DNI data solution with lower cost and maintenance requirements than traditional sun tracker-based systems.
---
Forecast and radar data displays
Wet Dog Weather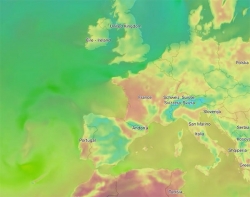 Wet Dog Weather will exhibit its weather visualization product with consumer-quality graphics for enterprise users. It displays forecast and radar data in real time with low latency and beautiful graphics on mobile (iOS/Android) and the web.
---
Real-time monitoring of meteorological profiles using lidar
Leice Lidars

In response to the demand from disaster-weather early warning and forecasting services for high-resolution vertical observation data at high altitude, the China Meteorological Administration issued an implementation plan for the construction of a ground-based remote sensing vertical observation system in 2022. The aim is to supplement the construction of a ground-based remote sensing vertical observation system and improve the vertical monitoring capacity of meteorological elements such as temperature, humidity, wind, water vapor and aerosol.
---
Software toolbox to process lightning data
Météorage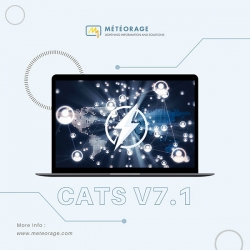 Météorage will exhibit a new version of CATS, its modular platform for NMHSs designed to produce and distribute lightning-related information.
---
Closing the meteorological data gap in the Earth's lower atmospher
Meteomatics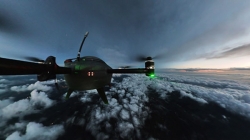 At this year's expo in Geneva, Meteomatics will display and demonstrate its Meteodrone technology, designed to enhance data collection for improved weather forecasting. Meteodrones operate within the lower and middle atmosphere, flying up to 6km and collecting precise weather observations. This helps to close the observational data gap in the lower and middle atmosphere.
---
High-end meteorological %RH probe
Rotronic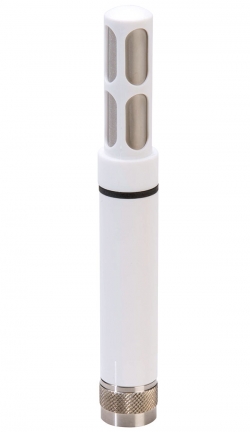 In close cooperation with specialists from leading weather forecasting companies – especially in the agricultural sector – Rotronic has developed a new generation of humidity probes. The advanced, high-end HC2A-S3A provides even higher reliability and long-term stability and sets new standards among non-heated temperature and humidity probes for meteorological applications.
---
Smarter, faster, continuous humidity profiling
Vaisala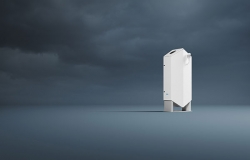 Measuring water vapor in the atmosphere has always been a manual, time-consuming and expensive process, led by the meteorological observation community.
---
Efficient winter road condition monitoring
Teconer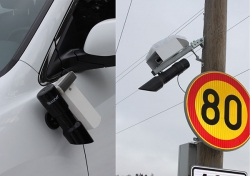 Teconer provides cost-efficient solutions for road weather measurements and optimizing winter maintenance operations. It offers a compact set of instruments for mobile and stationary measurement with smooth installation and use.
---
Next-generation snow depth sensors
Sommer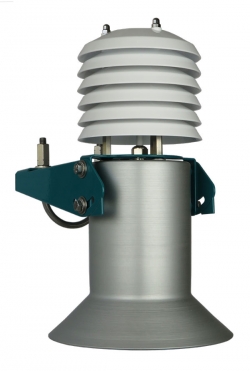 Snow depth sensors are designed to measure the thickness of snow on the ground. They are used in various applications, including weather monitoring, avalanche forecasting, hydrology and climate research, and employ different principles to measure the depth of snow.
---
Smart urban heat island mitigation solution with LoRaWAN weather monitoring system
Seeed Technology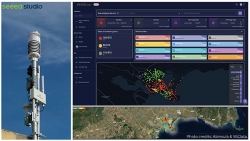 Seeed Studio will present its smart urban heat island mitigation solution, which provides data-based insights that allow urban planners and governments to make informed decisions about increasing green-blue infrastructure such as light-colored walls, green roofs, vegetation and regional parks in specific areas. It enables partners in academia to study urban heat island effects with accurate data and analyze their significant impacts. This will ultimately help to increase sustainable mobility, reduce pollution, improve efficiency, optimize the urban environment and create a better quality of life.
---
Hydrogen production for meteorological applications
Sagim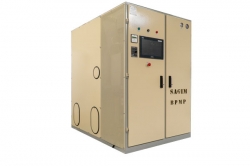 Sagim has specialized in the manufacturing of hydrogen production units for more than 100 years and has become a world reference in hydrogen production for meteorological applications. However, new constraints and objectives are requiring the company to consider new environmental challenges. Today, Sagim is promoting sustainability through a dedicated action plan, offering a way to upgrade its existing equipment and benefit from the company's latest improvements.
---
Fast-response, spectrally flat Class A pyranometer
OTT HydroMet
As the first manufacturer of pyranometers, Kipp & Zonen, a product brand of OTT HydroMet, continues to innovate in the field of solar monitoring with the Kipp & Zonen SMP12 Class A pyranometer. The new device is a fast-response, spectrally flat Class A pyranometer that combines solid-state dome heating, no moving parts and best-in-class surge protection to maximize accuracy and minimize maintenance.
---
Flexible, efficient airport observation
MicroStep-MIS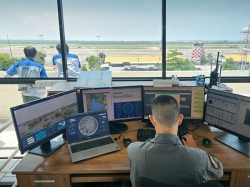 MicroStep-MIS will be showcasing its Remote Observer system, described by the company as a game-changing technology that redefines how we monitor and ensure the safety of airports worldwide.
---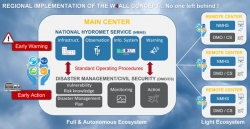 Meteo France International (MFI) is specialized in global modernization projects for national hydrometeorological services around the world, helping them to better achieve their fundamental goals: protecting people and goods and providing efficient support to local economies.
---
Simplified and cost-effective actual evapotranspiration measurements
LI-COR Environmental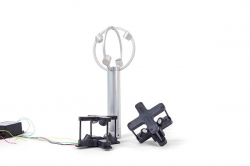 LI-COR Environmental presents its breakthrough in direct evapotranspiration measurements and its size, weight and power (SWaP) optimized multidimensional ultrasonic anemometers.
---
All-in-one weather sensing solution for unmanned runways and landing zones
Intellisense Systems, Inc.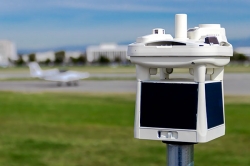 Adverse weather conditions are the greatest impediment to aviation safety and timeliness. Unattended airfields, heliports and seaplane bases need a rugged, reliable, cost-effective solution that accurately reports critical weather parameters to keep pilots and passengers safe.
---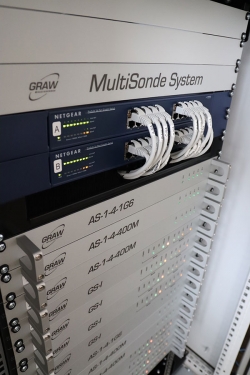 Graw has further extended its list of prominent customers to include NASA's Wallops Island Flight Facility. The Wallops facility has selected Graw to provide its new atmospheric profiling system – a multisonde radiosonde system that tracks and provides data from up to eight radiosondes simultaneously. This system uses Graw DFM-17 radiosondes and is based on Graw's new GS-I groundstations and GrawmetX software. The newly designed GrawmetX software allows multiple sounding workstations to be connected to multiple receivers on the network, allowing for the most flexible and customizable system available today!
---
Cutting-edge solutions in non-contact hydrological monitoring
Geolux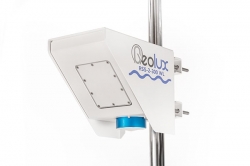 Geolux will be showcasing its cutting-edge solutions in non-contact hydrological monitoring at Meteorological Technology World Expo. As a renowned manufacturer of radar sensors for hydrological measurements, Geolux will exhibit an extensive range of products tailored for precise and efficient data acquisition.
---
dualbase soiling sensors prevent solar energy losses
dualbase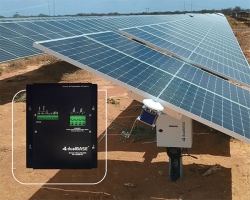 The cost of cleaning the solar panels in photovoltaic systems can represent 5-20% of the operational cost of a photovoltaic power plant. These costs can be significantly reduced by using RSensDB-SDS soiling sensors from dualbase, a Brazilian company with global presence and a focus on the development and manufacturing of environmental monitoring products.
---
Real-time monitoring of local weather and environmental data
DTN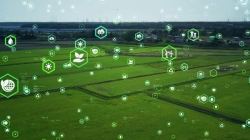 Data, analytics and technology company DTN delivers actionable operational intelligence to its customers and partners across the globe.
---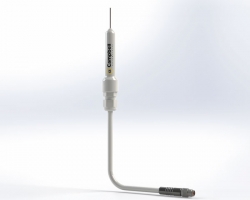 Campbell Scientific is excited to introduce its latest innovation, the TempVue 10 air temperature measurement sensor. With its integrated bridge circuitry and versatile wiring options, the TempVue 10 offers exceptional performance and flexibility, making it the ideal solution for a wide range of applications. It has a maximum measurement uncertainty of only 0.3°K over the entire measurement range of -80°C to +60°C, with only 0.1°K over the most common temperature range of -40°C to +40°C.
---
Critical weather intelligence solutions
Baron Weather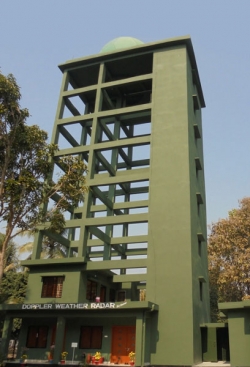 Baron Weather provides critical weather intelligence to businesses and government agencies across the globe. Its comprehensive meteorological offerings set the industry standard for radar engineering, hydrological modeling, data integration, storm tracking and early warning systems.
---
Low-power X-band multifunction radar for smart cities, airports and weather surveillance gaps
Agile RF Systems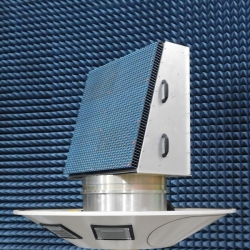 Agile RF Systems is introducing a new product that combines the advanced capabilities of active electronically steered antennas (AESA) with multichannel software-defined radar processing. The radar operates at X-band, supports dual linear polarization observations, electronically scans the beam in elevation and mechanically spins in azimuth for full volume coverage.
---
Sonic-Anemo-Modbus ultrasonic wind sensor
LCJ Capteurs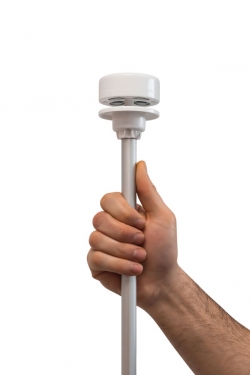 LCJ Capteurs will showcase its Sonic-Anemo-Modbus ultrasonic wind sensor with Modbus protocol and built-in barometer. This has been designed for industrial applications. The 12V DC static sonic wind measurement instrument integrates the Modbus RTU & RS485 protocol, meeting a common industry standard for monitoring dust, soot and noise generation, or smart building applications that interface the wind sensor with PLCs.
---