Speaker Details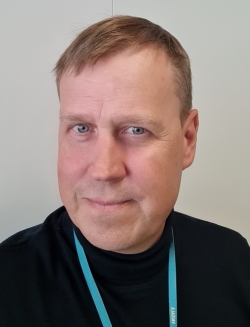 Reijo Roininen
MSc in Material Physics, Tampere University of Technology, Finland 1998. Product Line Manager at Vaisala Oyj in Weather and Environment business area for Weather and Road Sensors. Reijo has long experience (over 20 years) on optical measurements especially with lidar technology. He is actively working with scientific community to improve and develop the Vaisala lidar Ceilometers to meet the high performance and requirements by users. He is responsible of product management team as product line manager for Vaisala's Weather and Roads Sensors.
---
Presentation
Improving severe weather forecasting with the new Vaisala DIAL atmospheric profiler
It is known that high-resolution humidity profiles within the boundary layer are essential parameters for severe weather nowcasting. Vaisala's brand-new Vaisala broadband differential absorption lidar (DIAL) is targeted to help enhance numerical weather prediction (NWP) to provide more accurate severe weather and flood predictions. This requires data products not typically found in ceilometers. Our aim is to provide needed information with real-life examples of how the Vaisala DIAL will serve NWP data assimilation in the future. This will enable DIALs to be used more widely in large networks and have an impact on more accurate mesoscale weather forecasting.