Speaker Details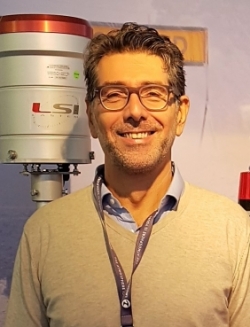 Giulio Certo
Giulio Certo is the International Sales Manager of LSI Lastem. His entire career has been performed within the LSI Lastem company, a manufacturer of environmental monitoring equipment for indoor climate and meteorological applications, having occupied various positions and roles. After almost 30 years in the environmental monitoring field, he has a long experience and good technical and applicative knowledge about solutions for different fields of application. Participating in the Indoor Climate Regulation, Certo helped the UNI committee to develop the Italian contribution to ISO 7730 (Thermal Comfort) norms and its applications.
---
Presentation
Heat stress monitoring in smart cities applications
There is an increasing need to regenerate, redevelop and design urban contexts capable of proactively adapting to chronic and acute stress due to ongoing climate change, with the additional goal of population health protection. A proper choice of design measures and real-time information to citizens is possible through the measurement of a series of weather-climate quantities acquired before and after interventions and during the most acute phenomena. Real-time outdoor heat stress measurement for risk prevention, with microclimate indices calculation, is the solution for early warning and analysis of these increasingly frequent situations in the world's hottest countries.