Speaker Details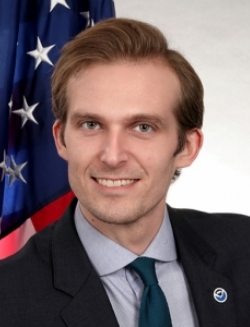 Taylor Jordan
Taylor Jordan is a consultant in Washington DC and brings a decade of federal service, experience, and expertise to Innovative Federal Strategies. Previously, Taylor served as the senior policy advisor to the Administrator of the National Oceanic and Atmospheric Administration (NOAA). At NOAA, Taylor provided policy and budgetary guidance to leadership on weather, climate, and satellite equities. Previously, Taylor served on the U.S. House of Representatives Committee on Science, Space, and Technology, where he was responsible for environmental policy and oversight. Taylor holds a bachelor's degree from the University of North Texas and a master's degree from Johns Hopkins University.
---
Presentation
Understanding the risks of a government partner in providing meteorological technology
Private sector companies that rely on federal governments as partners or customers introduce business risks that are historically not well understood. Governments operate differently to the private sector and are routinely plagued with inconsistent timing/delivery and varying funding levels and are inherently mission-focused rather than market-focused. There are also acquisition differences between agencies, departments and ministries. Understanding the risks associated with federal clients can allow the private sector to make smarter investments and plan accordingly. This discussion will outline key metrics for the private sector to understand: funding risks, temporal risks, policy risks, market risks, competition risks and contracting risks.