Speaker Details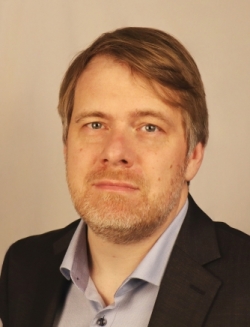 René Grasselt
Mr. Dr. René Graßelt studied Meteorology in Germany and got his Diploma at the University of Hamburg and his PhD at the University of Bonn. He joined LEONARDO Germany GmbH back in 2010. Besides managing several years SESAR Research projects he worked as Aviation Product Manager and System Engineer for LLWAS (Low Level Wind shear Alert Systems). Since 2021 he holds the position as Area Sales Manager.
---
Presentation
The Meteor2000C – the best is yet to come
As solid-state weather radar systems were just recently introduced into the market and the expectations of the new technology are high, a comparison between the different transmitter topologies such as solid-state, magnetron, or klystron will be provided, including the pros and cons of each system. A brief explanation of specific solid-state parameters like blind range, range Doppler coupling, pulse compression and transmitter power in relation to tube-based transmitters will be given. These aspects will be shown in connection with Leonardo's newly launched Meteor2000C solid-state C-band weather radar system.