Speaker Details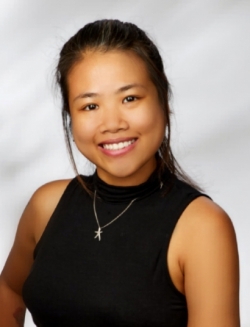 Thanh Huyen Tran
I work for Helzel Messtechnik GmbH as Oceanographer since 2020. My duty is working with HF Radar data for oceanographical applications and to be a contact person in Vietnam and South-East Asian markets. Currently, I'm doing my PhD in Physical Oceanography at the Université du Littoral Côte d'Opale, France.
---
Presentation
Gap filling using 2DVar/EOF method for HF radar data
A gap-filling procedure using 2DVar/EOF has been implemented on radial velocities obtained from WERA HF radar installed in the port of Rotterdam, the Netherlands. Several experiments have been set up by adding artificial holes (percentage of holes at 30, 40 and 50%) to the radial velocity data to assess the performance of the gap-filling procedure in reconstructing the sea surface current (SSC) field. The experiments show that the gap-filling method can perform well even when data is only available at one radar site. This gives cause for optimism for using 2DVar/EOF to obtain 'gap-free' HF radar data.