Speaker Details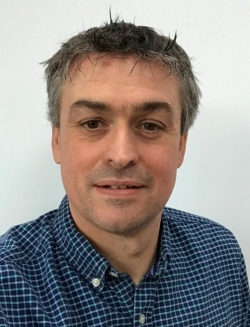 Michael Thomas
Michael Thomas is the Senior Global Product manager for Industrial Pressure Sensors at Druck. Michael originally joined Druck almost 20 years ago as a design engineer in the industrial and subsea pressure sensors team. Having held engineering roles in Aerospace and Defence companies post graduating with a degree in Mechanical Engineering from Sheffield University. He progressed into project management leading new product introductions across the Druck product portfolio. Michael spent 5 years working in hydrogen fuel cell research before rejoining Druck in 2018, and taking the role of Senior Product Manager in 2020.
---
Presentation
Resonating silicon technology optimizes barometer operations in weather stations
Druck's TERPS barometric pressure sensing technology is a unique resonating silicon construction that provides exceptional levels of stability and accuracy. TERPS is fundamentally different to the electronic barometer technologies outlined in the latest (2021) edition of the WMO Guide to Instruments and Methods of Observation and provides key advantages over existing technology. TERPS has been deployed in barometers in worldwide applications for more than 10 years, and this paper will present the latest stability data over that period showing how TERPS barometers could lead a new generation of high-performance instruments redefining operation and calibration routines.