Register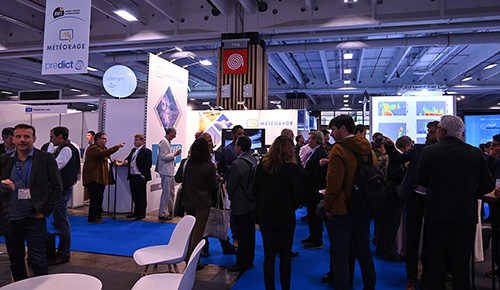 Visitor pass
FREE
Benefits include:
Entry to the exhibition to meet 145+ industry-leading suppliers under one roof.
See the latest weather prediction and forecasting technologies and services and discover new innovations in areas such as radar and lidar through to the latest AI learning models, fully automated weather observation systems, weather information services and much more.
Free access to the Open Technology Forum, staged in the exhibition hall on all three days of the expo, with exhibitors showcasing their latest innovations and user case studies.
The World Meteorological Organization Infrastructure Commission (INFCOM) Forum on Advancing the Environmental Sustainability of Observing Systems and Methods on Tuesday, October 3.
Free afternoon drinks reception on Day 2 to celebrate the WMO's 150th anniversary.
The show is for meteorological experts and professionals only, (with no entry to the general public) and so offers a fantastic opportunity to get business done – with excellent networking opportunities.
REGISTER